Chicago NikeLab Zoom Fly SP Taupe Grey/Obsidian 2018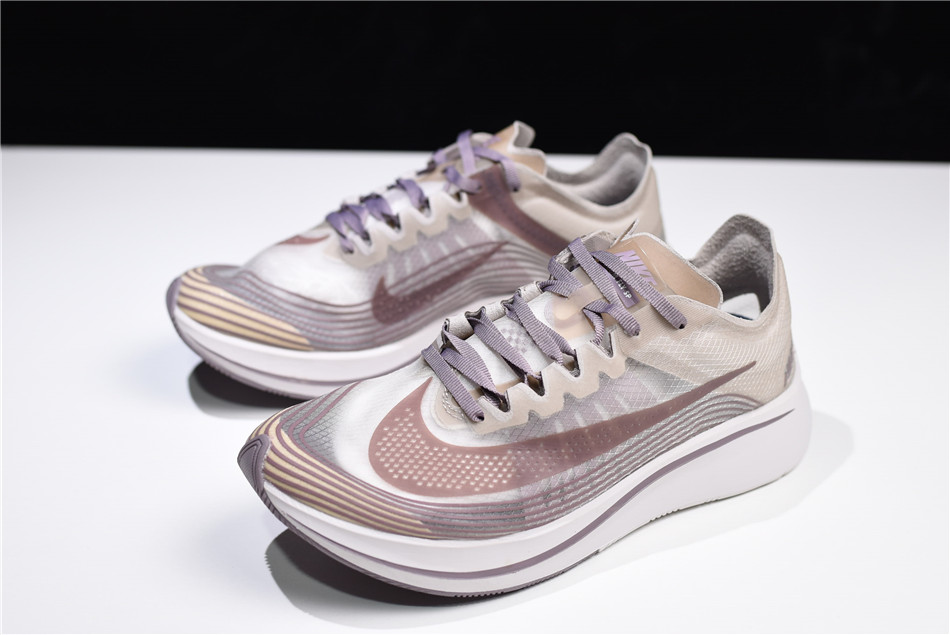 Nike Shoes is set to release their newest Nike Zoom Fly that pays tribute to the Chicago Marathon. This all-new Nike Zoom Fly SP is scheduled to debut early October. Perfect for the fall season, this release comes dressed in a Taupe Grey and Obsidian color scheme. It features a translucent, stretch-woven upper that's lightweight and breathable. Its original designer sketches are seen on the sockliner, along with running-focused graphics on the tongue, upper and midsole.
Nike Zoom Fly was born from the desire to push the boundaries of footwear technology and design in the service of helping runners to reach their maximum potential. In the beginning there was rubber being poured into breakfast making appliances. In 2017, the Breaking2 project is tackling the sub two-hour marathon. The NikeLab version of the Zoom Fly features original concept sketches printed on the sock liner, running focused detail graphics, in the form of Nike's circa 1976 pinwheel swoosh logo, a checkerboard finish line flag and speed track icon on the tongue, and digital clock readout on the heel.